Why bother getting Anti-Reflective coating or polarized lenses for your glasses?
You have probably heard of polarized lenses or an Anti-Reflective (A/R) coating, but what does it mean?  How is going to help you?  Lenhardt Optometric Group suggests some benefits of having these on your glasses.
Polarized Lenses
Polarized lenses are especially helpful while driving and playing outdoor sports such as fishing and winter sports.  The glare from the sun gives off intense light, and with polarized lenses those rays are filtered so you are able to see a lot more clearly.
[1]
Here are some more points about polarized lenses:
Reduces glare and gives better contrast and visibility
Decreases squinting as a result reducing eye fatigue and strain
Polarized lenses provide better comfort and safety.
You are able to see clearly on the road making you a safer driver
Polarized lenses can have tints added to them and decrease reflections to give optimal color contrasts and visibility
Anti-Reflective Coating
Anti-Reflective (A/R) coating reduces glare and eliminates the halo effect.  This in turn reduces eyestrain and fatigue.  When driving at night, A/R coating is especially helpful.  The headlights from cars and different lights can create glare and halos; the A/R coating eliminates the glare and the rainbow-like halos.  This provides you with clear and optimal vision, which in turn will make you a safer and better driver.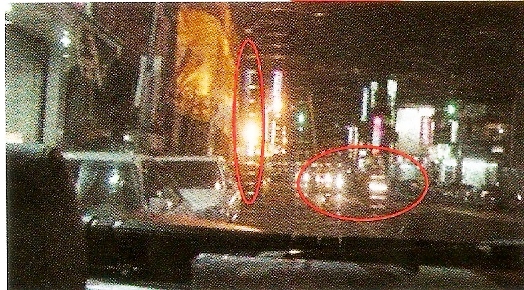 [2]
_____________________________________________________________________________________
[1] Santini, Barry, "Tomorrows Technology, Todays Opportunity Making New Lens Technology Work in Your Practice". 20/20 Number One in Readership. November 2007.
Obtained November 1, 2010
www.2020mag.com/ce/TTViewTest.aspx?LessonId=105612
[2] Rayjez Wong, "Back windscreen with 'Halo-effect' at night" Toyota Vios Club Forum. January 12, 2010
Obtained November 1, 2010 from
www.cargurus.com/Cars/Discussion-d1477_ds472796